"I wanted to mention that I am so happy with my Big Blade Snow Glider. It's a wonderful and innovative product. It saves time, energy, and my lower back. It does the job perfectly and very effectively. Your service is great and the price is right! What more can I ask for? Thanks for making snow shoveling fun again — just like when I was a kid!"
"Laughing in Chicago! Seriously, our newest next door neighbors are transplants from Long Island, New York. Seeing their "blade" in action after our first snowfall last week was awesome. I have never seen anything like it prior. My husband and I, both of us born and raised in Chicago, were in hysterics after watching a YouTube™ video about the blade. Hubby declared that someone is a genius, and we just had to purchase one for ourselves. God speed! We wish you the best of luck with your snow blade biz and your East Coast snow."
"I have the Small Big Blade, It works great on my deck and driveway and is the perfect size for me to handle! It clears large amounts of snow in minutes! I even use it for leaves in the fall! I just love it!"
About Us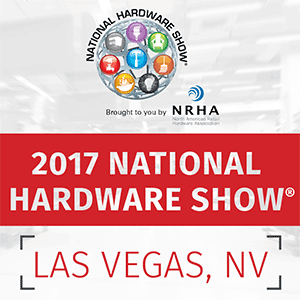 Invest in the best snow tool on the market. The Big Blade Snow Glider is a patented snow remover that was conceived in our local town of Port Jefferson Station, New York. Using your own body weight, you can clear a 25′ x 50′ surface of four to six inches of snow, or one foot of powder in as little as two and a half minutes. It also breaks up ice without damaging the underlying surface.
In 1986, our owner, Kevin, came across the concept when his mother was released from the hospital. For her homecoming, he wanted to clear the driveway, but his shovel broke. He found a piece of plywood and decided to improvise. To his surprise, it cleared the snow in minutes. His neighbor, who had been shoveling all day, yelled that he cheated. After the incident, he got down to business, researching a better way to develop and mass produce his discovery. We are now happy to offer this product to anyone in the United States and Canada.
The Big Blade is the best snow removal tool on the market!
Who Wants To Be Out In the Cold for Very Long?
Call (631) 445-4469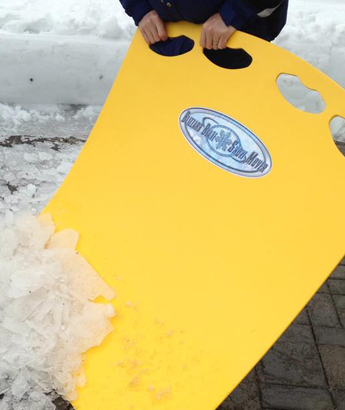 The Big Blade is a unique snow tool that puts traditional snow shoveling methods to rest. It's made in America from heavy black recycled plastic, which is rated to perform in up to 140 degrees below zero before it will crack, chip, splinter, or break. Its unique design means no bending or lifting when you want to move snow.
Save
Save
Save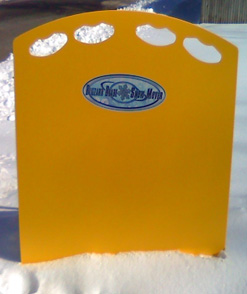 The Big Blade is a driveway shoveling tool that is optimally designed for removing 4-6 in. of snowfall at a time. More snow will require frequent clearings and physical exertion. We recommend setting aside a maintenance schedule when using our snow pusher in order to keep your walkways and driveways clear.
Save
Save
The latest Big Blade News
BigBlade
Welcome to WordPress. This is your first post. Edit or delete it, then start